Gulf Oil
Gulf Oil – Indian MNC – (US Based) (Hinduja Group Company)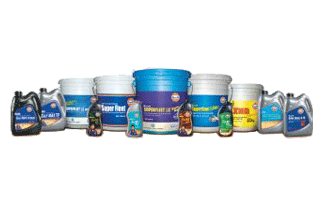 Gulf Oil Corporation Ltd (GOCL), India is a subsidiary of Gulf Oil International which operates in more than fifty countries around the world. It is a part of the transnational Hinduja Group, a diversified multifaceted group with interests in Automobiles, Banking, Entertainment, Healthcare, Information Technology, Petroleum & Chemicals, Real Estate and Trading with presence across the globe.
Gulf Oil International owns the Gulf brand all over the world except three countries i.e. USA (with Chevron), Spain/Portugal (with Total). While Gulf Oil International markets lubricants in Latin America, Europe, Asia and Africa, it also markets fuels in several countries of Europe. Gulf Oil also has plans to expand fuel operations to the Middle-East and Asia Pacific region. Gulf Oil International operates through fully owned subsidiaries/joint ventures in the fastest growing Asian countries namely China, Indonesia, Philippines, Bangladesh, Iran, UAE and Saudi Arabia.
GOCL is a public limited, listed company engaged in the business of lubricants, explosives, mining contracts and specialty chemicals. The Lubricants Division is one among the top three private sector players in the lubricants business in India. The Explosives Division (erstwhile IDL Industries Ltd) is a leader in commercial explosives and initiating devices with several manufacturing locations across India. The Mining Contract Division is the only corporate operating in this sector. The Specialty Chemicals Division operates a start up Active Pharmaceutical Ingredient (API) business. The combined entity currently has an annual turnover of over Rs. 650 Crores.
The Headquarters of GOCL's Lubricants Division is located at Mumbai and the four Regional Offices are located at New Delhi, Kolkata, Mumbai and Bangalore. We have Sales Offices and Depots at 35 locations spread across India. In addition, we have about 400 distributors and 20,000 retailers spanning the country. A dedicated sales team guarantees the continuous availability of the product and ensures prompt after-sales support. GOCL's extensive network ensures the availability of its products and services across the country.
Gulf's product range covers the entire spectrum of Automotive and Industrial Lubricants and Specialties. Gulf products carry the approval of the major international/national Automotive and Industrial OEMs, viz. MAN, Daimler, Volvo, Scania, Cummins, Mack, DDC, MTU, ZF, Volkswagen, BMW, GM, Ford, Tata Motors, Ashok Leyland and Eicher Motors. They are also approved by International Institutions like API, JASO etc.
We are one of the leading players in the Indian lubricants market and are factory fill suppliers to leading OEMs viz Ashok Leyland, Tata Motors, Eicher Motors, MAN Force Trucks, New Holland Tractors etc.
We have also successfully developed and commercialised the first long life co-branded engine oil in India for BS II and BS III vehicles of Ashok Leyland, wherein the drain interval was more than doubled (from 16,000 Kms to 36,000 Kms). Apart from the engine oil, the Ashok Leyland-Gulf co-brand family also includes other products such as transmission oil, axle oil, grease, radiator coolant etc. These co-branded oils are very well accepted by the market as demonstrated by the steady growth in sales.
Recently, we entered into a tie-up with Volvo India Private Ltd, a subsidiary of Volvo AB, Sweden for blending and supply of customised Volvo Penta Diesel Engine Oil for their Volvo Penta engines used in various industrial and marine applications. GOCL is the sole supplier of the product to Volvo India.
The Global Product Technology Team of Gulf Oil International is responsible for product development, technical services and OEM approvals. This team, located at GOCL, Mumbai works very closely with national and international OEMs to develop the products required for present and future vehicles. GOCL also possesses in-house expertise to conduct world class field tests for validating global lubricant products under Indian operating conditions. The R&D facility located at Silvassa is approved by The Ministry of Science & Technology, Govt. of India. It has comprehensive test facilities required for product development and offers customer support including used oil analysis for condition monitoring. This lab participates in ASTM inter-laboratory test correlation studies to ensure the reliability and precision of the test results.
GOCL owns a state-of-the-art blending plant having a capacity of 75,000 MTPA, located at Silvassa near Mumbai. This plant has ISO 9001:2000 and ISO 14001:2004 accreditation.
It has been our endeavor to ensure total customer satisfaction in terms of quality of products and service.
A well-known strength of the Gulf product range is the comprehensive set of engine oils for commercial road transport customers all over the world. Gulf specializes in all types of commercial vehicles, right from diesel auto rickshaws to farm equipments, to railway locomotives to heavy-duty multi axle haulers with latest specifications.
Today, as an integral part of the renowned Hinduja Group, India's 1st transnational conglomerate, Gulf operations & products are successfully meeting the needs of individual and institutional customers across automotive, agricultural, industrial, construction and marine segments.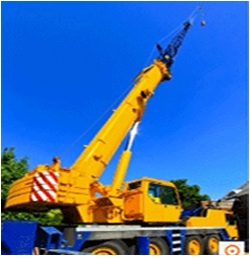 I. Hydraulic Oil (Harmony Oil)
Gulf Harmony AW series are high performance anti-wear hydraulic oils developed for high pressure hydraulic systems operating under moderate to severe conditions in mobile and industrial service. These oils are formulated with high quality base oils and carefully selected performance additives to provide excellent protection against oxidation degradation, rust & corrosion and wear. The lower viscosity grades (ISO 10 through 100) are formulated with field proven thermally stable zinc based anti-wear additive system and the higher viscosity grades (ISO 150 through 460) are based on ashless anti-wear additive system
II. Gear Oil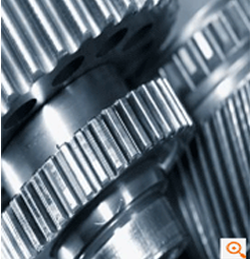 Gulf Synthetic Gear Oil series are synthetic heavy duty industrial gear oils offering outstanding lubrication performance and load carrying capacity under severe operating conditions including shock loading. These are formulated from Polyalkylene glycol (PAG) synthetic base stocks having exceptional micro pitting protection, oxidation resistance and thermal properties and excellent low temperature fluidity.
III. Cutting Oil
IV. Grease
Gulf Crown MP 3 Grease is a high quality lithium based NLGI 3 multipurpose grease suitable for both automotive and industrial applications. It is manufactured from high quality base stocks, superior quality lithium soap and performance additives. It provides excellent oxidation stability, mechanical stability and water wash out characteristics to enable trouble free operation under varying conditions.